Your PPC Agency in Munich
Search engine advertising is one of the most important online advertising channels. Very scalable campaigns for e-commerce or other services can be optimally planned and executed to generate sales or leads with Pay-Per-Sale or Pay-Per-Lead, defined by the customer. Our clients have entrusted us with their PPC activities since 2009. In this way, we could build up a high level of expertise in search engine marketing over the years, both for Google Ads (formerly AdWords) and for Microsoft Advertising (Bing Ads). Furthermore, continuous additional training and our membership of the Google Partners Program make us your PPC professionals, whom you can rely on to achieve your digital goals.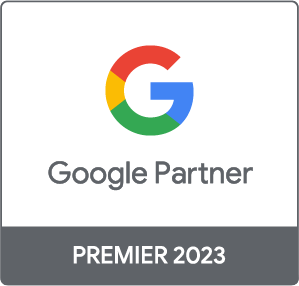 We are specialists in PPC and in consulting, strategy, support, and management for both Google Ads (formerly AdWords) and Bing Ads. We have worked closely with search engines since 1998 and thus have many years of experience in search engine advertising coupled with substantial expertise. As a performance marketing agency, we like to be measured by our successes and work in a target-orientated and flexible manner.
Our clients appreciate, above all, our professional, success-based, and partnership-based way of working.
SEARCH ENGINE ADVERTISING
Google Premium partner
Microsoft Advertising Certified Professional
Multi-certified PPC agency
Experienced employees who are constantly undergoing further training
Well over 100 campaigns managed
Tailor-made offers for different budgets
ANY FURTHER QUESTIONS?
WE WOULD BE DELIGHTED TO ADVISE YOU
Holger Umling | PPC Expert
We have worked with AnalyticaA on our two brands CARL GROSS and CG – CLUB of GENTS in seven countries for many years. We benefit from their holistic optimization approach and are continuously supported by their up-to-date expertise. AnalyticaA won me over with its customer-guided thinking and by handling flexibly and pragmatically. I also appreciate the pleasant and reliable contact persons.
The collaboration with AnalyticaA's performance team continues to yield significant increases in our performance marketing KPIs. The agency has enabled us to accelerate our growth in joint projects with global players in digital marketing. AnalyticaA continues advising us, on complex issues, always on a high technical level. The cooperation was structured from the beginning, is personally very pleasant, always characterized by mutual trust.